Rescue Dogs in the Central area
Rescue German Shepherds looking for homes in central England
For a more up to date listing see our main website German Shepherd Rescue
Nookie - Notts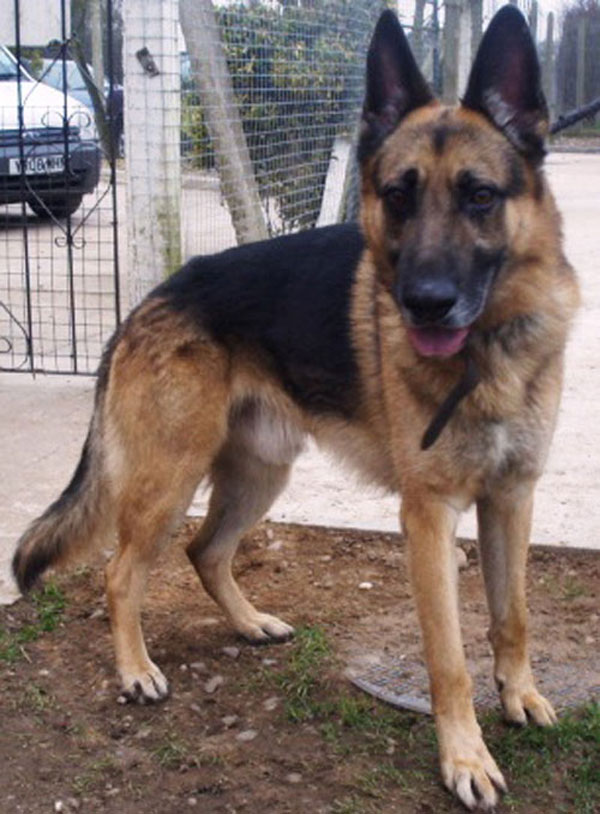 Nookie is approximately 6 years old. He is vaccinated, micro-chipped and neutered. Sadly there is limited background on him as he was abandoned at a boarding kennels; it is believed he has possibly been used as a guard dog. He is not suitable with children or other animals and would suit an experienced GSD owner. He is clean in his kennel and non destructive and it is suggested he may have possibly lived in a kennel environment before. He walks nicely on a lead but not suitable off lead unless in an enclosed space where there are no other animals; can get a little excitable and will grab the arm in play but will back off when told.
Frank - Stafford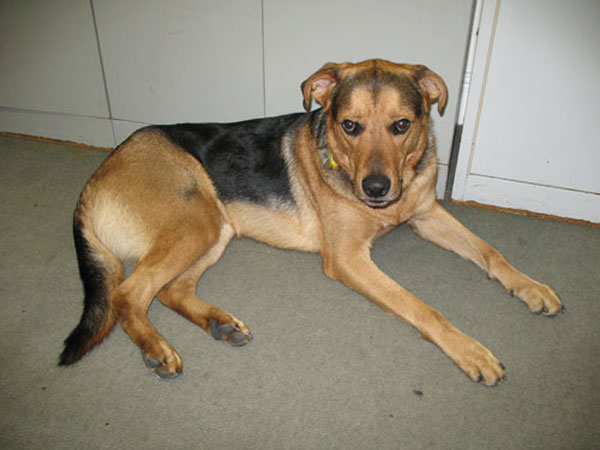 This is big boy Frank, a 4 year old GSD x Ridgeback who is neutered and vaccinated. He has lived with a child but due to his size it would be best to place him with older ones, can live with a steady dog but a definite no to cats!! He was originally found on the streets as a stray and his previous owner spent a lot of time in training him and received a lot of certificates, he even went to work with his owner in the office. We were informed he needed careful introduction to new people he meets but he is now in kennels and has met so many people and staff and has not been an issue; in fact they all adore him. Anyone with experience, looking for a large dog, look no further, Frank is your dog!!,
Khan - Worcester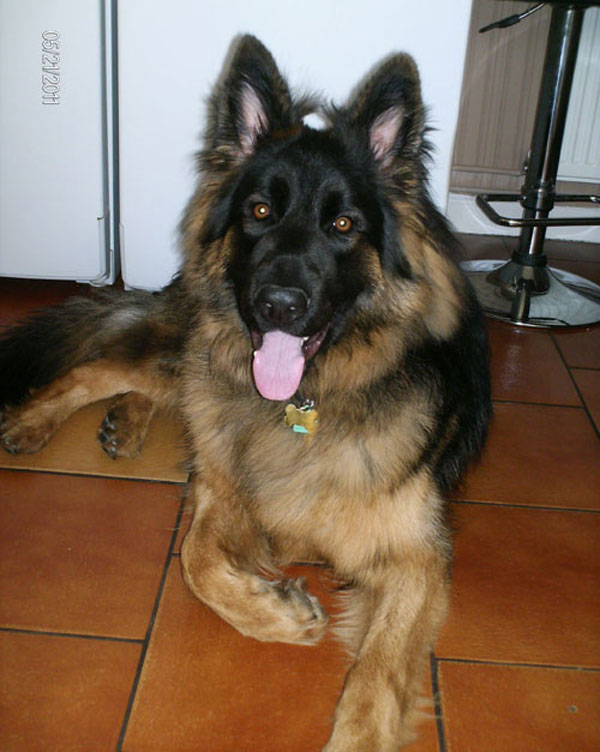 This absolutely stunning dog is 1 year old Khan. A gorgeous long coat GSD who has been neutered, vaccinated and micro-chipped. Although he currently lives with an elderly spaniel he is extremely vocal when he comes across other dogs when out on a lead so further socialising/training is essential, due to his size he would be best placed with teenagers and definitely no cats. He is housetrained, travels well in the car. Our assessor found him to be a gentle and inquisitive dog when she first met him, she said he walked well on the halti and was very obedient. Khan certainly deserves a home where he will be given the exercise and stimulation a lovely, big dog like Khan needs.
Rocky - Telford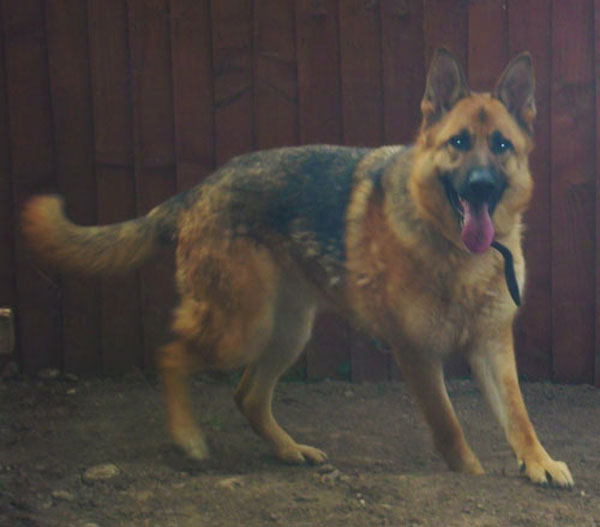 This truly stunning example of the breed is Rocky who at only 22 months desperately needs a new forever home. Although he currently lives with young children it is advised due to his excitable behaviour and size he is rehomed with much older children, he has not been socialised with other dogs but our assessor said that with time, effort and the right owner he will be fine with them but a definite no to cats. He has been neutered and micro-chipped but his vaccinations are now out of date. Although he never went to puppy class he knows basic commands but gets distracted, with an experienced owner he will make a fantastic dog who is in desperate need of stimulation and exercise. Sadly, as in many of these cases, the breeder was only interested in the money and not the long term welfare of the dog; Rocky has become too much for his current family and are unable to give him the time and stimulation a fabulous dog like him requires. Can you?
Tala - Notts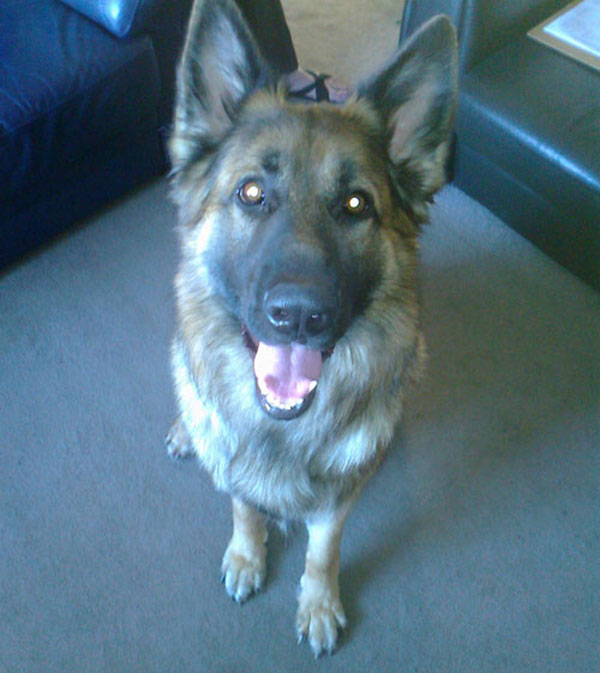 This lovely lad is 2 year old Tala who is up to date with his vaccinations and entire. He currently lives with children but would be best placed with much older, more experienced ones, loves to play with other dogs but a definite no to cats. Tala will need firm handling and will need to know who is the leader (certainly not him!), he would benefit from further training as he has not been allowed off lead. He is housetrained, travels well and will make a fabulous dog in the right home where he will be stimulated and allowed the chance to have a good run out in the fields.
Nina - Nuneaton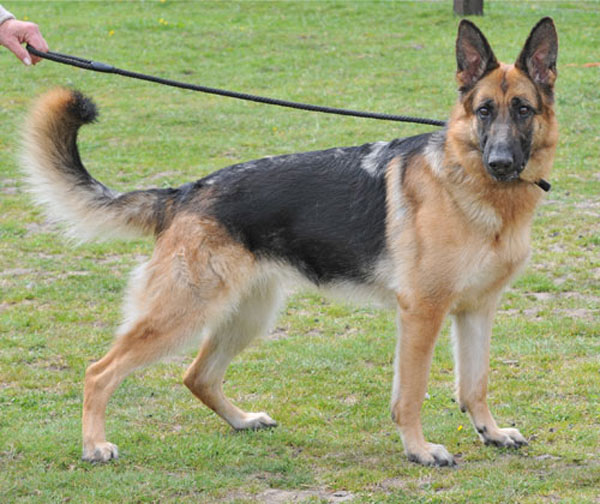 This lovely girl is 3 year old Nina, who is entire, up to date with her vaccinations and micro-chipped. This poor girl was clearly loved by her previous owners but sadly they did not provide her with the socialisation she desperately needs due to lack of understanding of the breed. She is housetrained and knows a few commands and walks on a halti. When our assessor met her, she was barking and reared up but the assessor talked to her in a calm voice and Nina soon enjoyed the attention and the fuss and attention. Therefore, in the right hands this beautiful girl will flourish and make a fabulous addition to a home preferably not with children as she has not had any introduction to them and will need careful introduction to other dogs and definitely no cats.
Willow - Nuneaton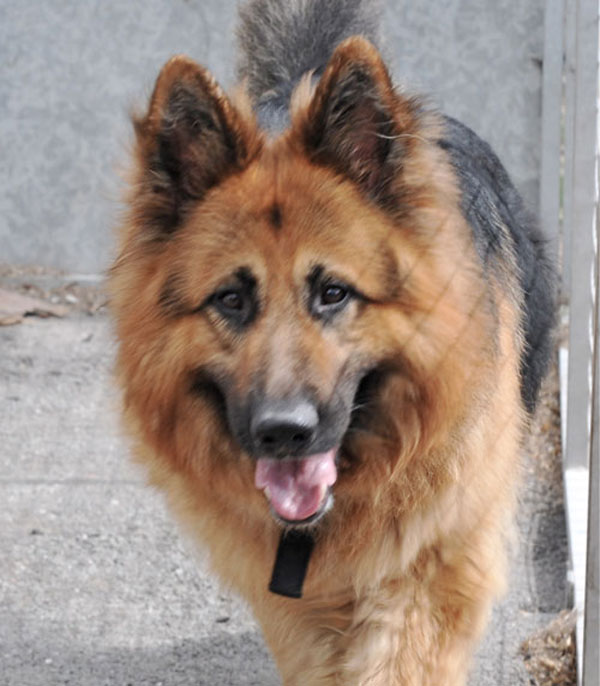 Let me introduce you to the utterly gorgeous, big boy Willow. He is 4 years old (5 in Jul), entire and not vaccinated. Due to his size and strength it would be best to rehome him to a family with much older teenagers or no children at all, definitely no cats and needs to be carefully introduced to other dogs. Our assessor did find him to be a little lively but soon calmed down and Willow enjoyed a fuss and a cuddle. Willow is very large dog and has not be shown any ground rules and therefore his new owners need to work with him but in return they will have a fabulous dog!
Codie - Nuneaton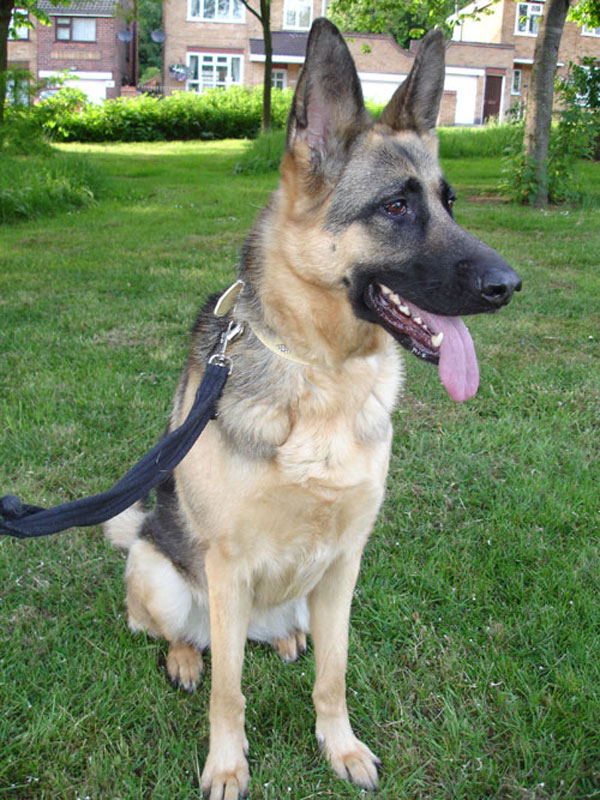 This beautiful girl is 5 year old Codie who has been spayed, fully vaccinated and microchipped. Would suit a home with no children or possibly much older, experienced teenagers, although she currently lives with another dog she has been quite dominant to her so would ideally be the only dog and definitely no cats. Our assessor found her to be very welcoming when she entered and although did not jump up at her, Codie lifted her front legs in excitement; she is not bothered at all with the postman! She will pull on the lead on the way to the park but after a good work out will be calmer, so further lead work training is required; she has good recall but can be easily distracted if she is playing with other dogs; can be a little excitable when playing with toys but no aggression. Overall a lovely dog who will make a fabulous companion.
Buddy - West Mids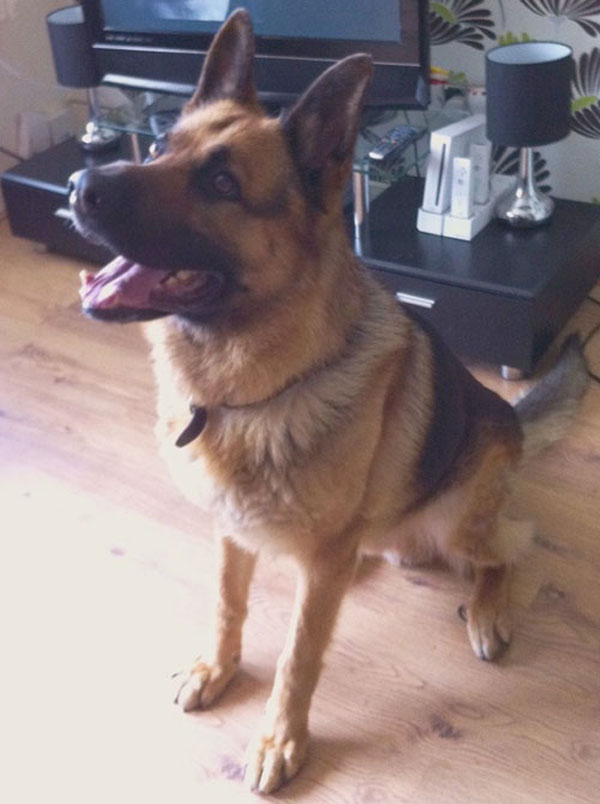 This lovely dog is 8 years young Buddy who is entire and vaccinations are overdue. He currently lives with a family, a cat, loves to play with other dogs in the park and previously lived with dogs in a former home. The family are no longer able to keep Buddy due to his food aggression and behaviour towards various members of the family. However, our assessor found him to be a lovely, friendly dog who was energetic and this was no doubt due to not getting enough exercise or stimulation. In the right home he would make a fabulous addition and would suit an active family preferably with older children due to his excitable nature.
Kira - West Brom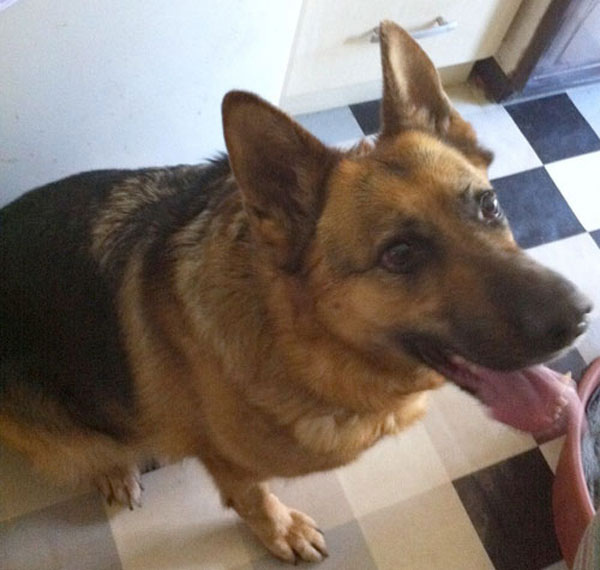 This delightful girl is 7 years young Kira who is spayed but not up to date with her vaccinations. She is good with children but unknown with dogs due to lack of socialisation and a no to cats. She is housetrained and travels well in the car. Our assessor found her to be a lovely and friendly dog who is sadly not being walked and therefore pulls on the lead. She is in desperate need of a new home where she will be stimulated and exercised but in return you will have a loving and affectionate dog!
Kye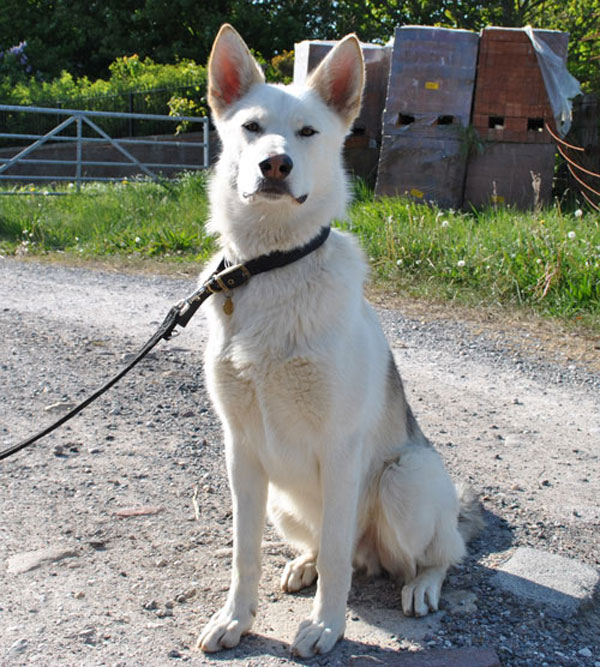 This young lad is Kye. Kye is almost 11 months old Husky x GSD, he is looking for a new home as he and the male shep he has lived with since a pup are having a few dominance problems, Kye keeps challenging the older dog for top dog position in the family which is now causing some issues. Kye is fully vacs, booster due September, microchipped, neutered and has good basic training. He will need an exp owner as he is of strong character but wary of new people at times showing itself in a low grumble, better re homed with older children and could live with a bitch quite easily
Louie - Coventry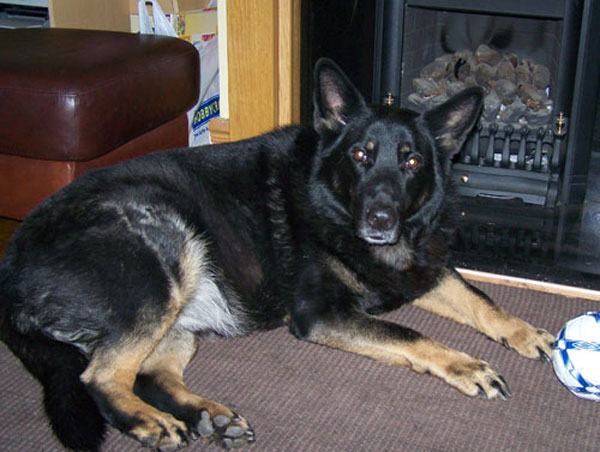 This lovely friendly lad is 8 years young Louie. He is neutered, vaccinated and house trained. He is sadly overweight due to lack of exercise but when our assessor took him out she found he eventually walked well on the lead after initially pulling and responded well to commands but could not test his recall. A definite no to cats and dogs he will dominate them so would be best placed as an only dog and to further socialise with other dogs. Louie is a water baby, loves to swim but doesn't like to go out of his depth, travels well in the car but hates fireworks! A friendly dog who really enjoys the attention he deserves and needs a home soon!
Duke - Coventry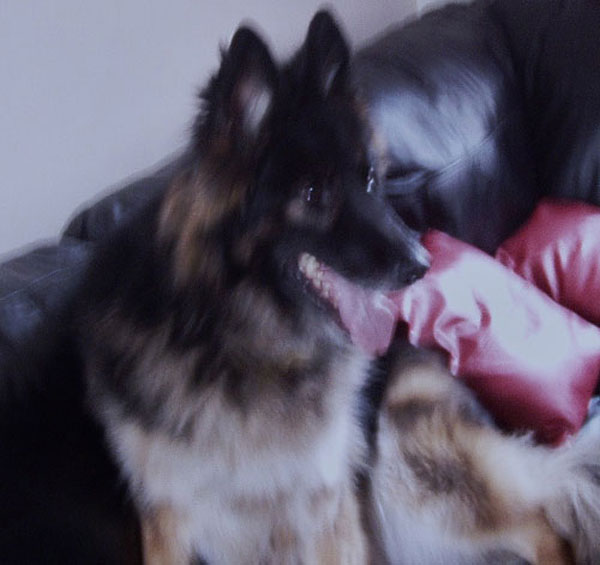 This lovely lad is 5 year old Duke. He has been neutered but not up to date with his vaccinations. He currently lives with children 1+ and a dog and is good with cats but will chase livestock. Our assessor said he is a typical GSD, barked when he arrived but is a friendly chap. He is strong on the lead but has good recall; is gentle when taking treats. His owners sadly are unable to give him the time and exercise this dog needs, he would suit an active family who will give him the attention and exercise a dog like Duke loves.
Boots - Stourbridge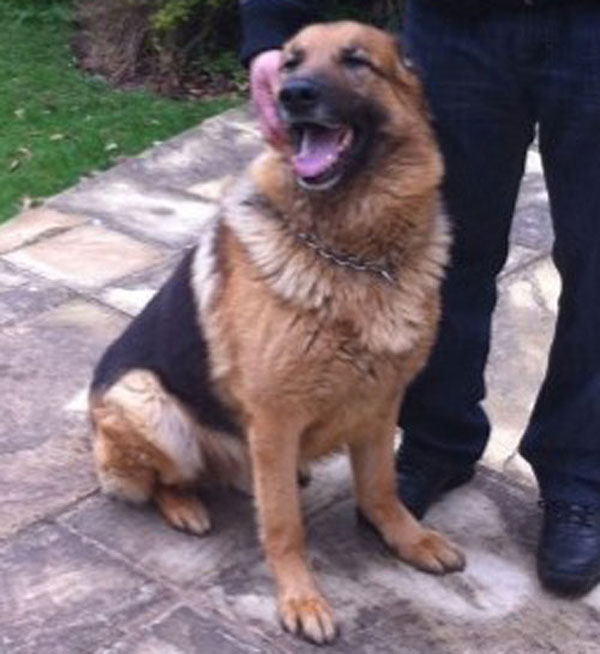 This beautiful dog is 5 year old Boots. Fully vaccinated and micro-chipped but still entire. Has never lived with children or dogs but has never shown aggression to dogs when out, unknown with cats. He is currently been kept outside in a kennel and run as he was previously used as a security dog but kept indoors during bad weather and is therefore housetrained. Our assessor found him to be a well adjusted dog and knew when it was work or playtime; she also said he was a very playful dog who loved his football! He has good recall following his training but rarely allowed off lead and did pull when our assessor walked him but this may be due to lack of walks due to current owners work committments. An ideal home for Boots will be one with no children, possibly older and experienced ones; a family who will stimulate him with further socializing and fantastic walks.
Theo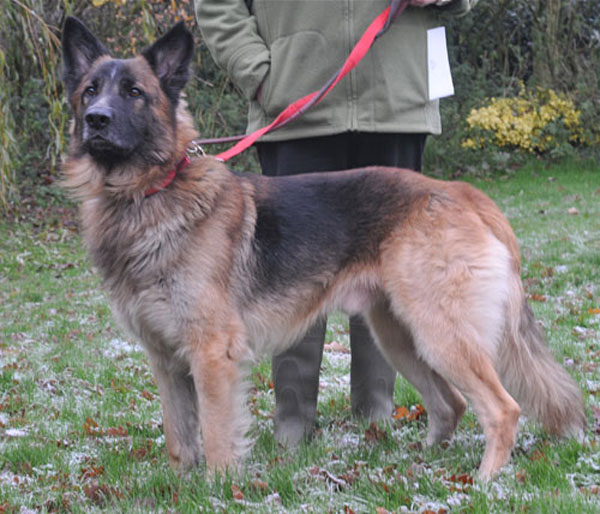 This beautiful boy is 4 year old Theo who will need an experienced owner to provide him with time for exercise and socialization. He currently lives with another dog and children but would now be best placed with much older teenagers. Although he lives with another dog and gets on well with her, he does not like other dogs when out. He is fully vaccinated and neutered. He requires a home with GSD experience who will guide and stimulate him, in return you will have a fabulous loving dog.
Carla - Derby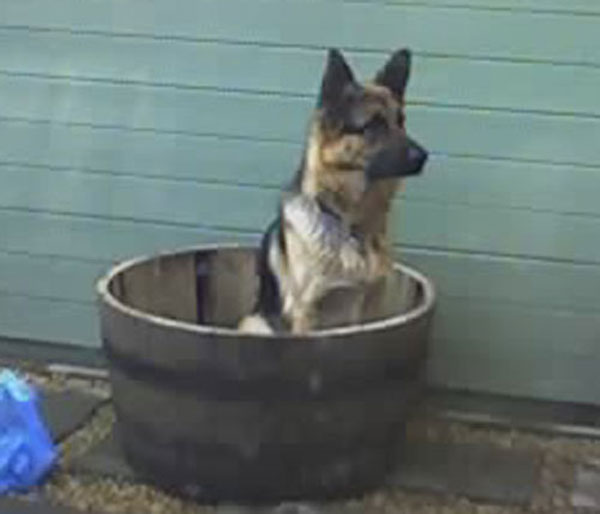 Carla is 6yrs entire and up to date with vaccinations. Carla is coming in because she doesn't like the new young child but is fine with the older children, she hasn't lived with another dog and cannot live with cats. She is very friendly when meeting new people has a good level of obedience on and off lead, travels well and loves water, she also enjoys helping in the garden!! Carla will suit most homes with bigger kids she is a very loving girl can you give her the second chance she deserves?
Lulu - Nuneaton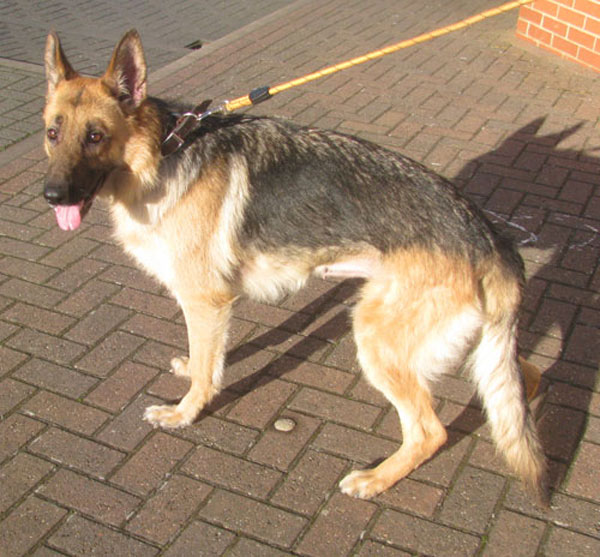 This beautiful little girl is 3 year old Lulu who is fully vaccinated and micro-chipped and spayed and currently in foster. She has previously lived with children and is ok with most dogs but cannot tolerate small ones and definitely no cats. She is fully house trained but will require further training as she will pull on the lead and needs to learn a few manners. She suffers with dust and food allergies and is currently on medication and a special diet for this; she is currently insured and this is transferrable. She will require a firm handler who can provide her with the guidance and socialization she requires as well as the care needed with her allergy. A lovely girl who needs a chance to enjoy another loving home.
Buckley - Hereford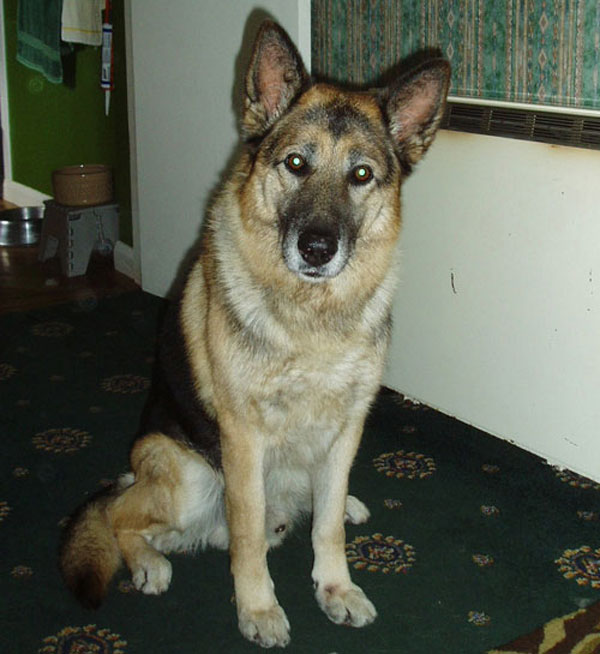 This poor boy is 8 year old Buckley who was rescued just before Christmas after living in a garage and not being walked since Apr last year. He is currently living with one of our fosterers who is providing him with a loving environment, gentle walks and the care he rightly deserves. He is now up date with his vaccinations, is housetrained and travels well. He's a gentle giant but will pull on the lead especially if he sees another dog; however if introduced carefully he will get on well with a calm bitch; he previously lived with his sister. Although Buckley is now safe in foster he now needs a forever home, ideally one with older children either as an only dog so he can enjoy the attention or possibly with a bitch but to be properly introduced.
Max - Warwickshire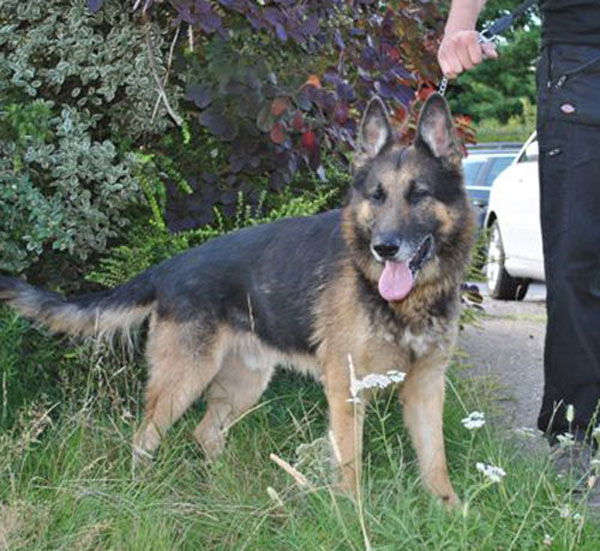 This is Max, he is currently living in one of our fabulous foster homes and enjoying the company of 2 other dogs. Although, he's loving the attention with his foster mum and dad, he would love a forever home. The fosterer reports: A truly loving and affectionate dog who really enjoys being stroked and cuddled, loves his food, knows only basic commands and takes treats nicely after giving a "high five". Loves his toys especially his tug rope. Behaves well at the vets and at the doggie dressers. However, he does pull on the lead and is very protective on the walk and in the home so the handler needs to be firm/strong. It would be best for Max to go to a home with no children and definitely no cats; ideally in a rural area. Is Max the dog for you? More about Max
Trojan - Nottinghamshire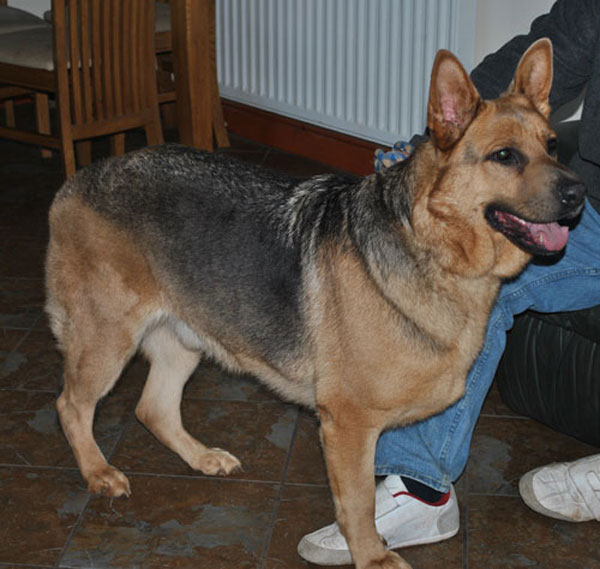 Trojan who is 3yr old was rescued by GSDR in August 2010 in an appauling state both mentally and physically. He had suffered many beatings and along with a bitch and 7 puppies starved to within days of dying when we took them on. For obvious reasons TJ suffers with some fear aggression and does over bond with one person very very quickly. He will need a very exp GSD person to spend the much needed time to restore his confidence to learn to just be a dog again. With the right person he would live with another dog, for that special person he will make a truely lovely dog. Vaccinations have lapsed, he is neutered, not chipped. Trojan is very overweight as he is not walked as much as needed due to being under socialised with other dogs.